Saratoga National Bank - Patrick Shafer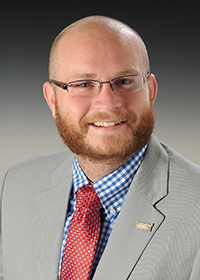 Saratoga National Bank
Patrick Shafer
Assistant Vice President and Branch Manager
email. patrick.shafer@arrowbank.com
Patrick Shafer oversees operations and develop banking relationships for the Saratoga National branch at 91 West Avenue in Saratoga Springs.

Mr. Shafer joins Saratoga National Bank with eight years of banking experience. He has an associate's degree in Business Administration from Hudson Valley Community College.

Saratoga National Bank and Trust Company currently provides banking, investment, insurance and other financial services through nine locations in Saratoga, Albany and Rensselaer counties. It is rated a 5-Star Superior institution by BauerFinancial.