ES11 Web Development - Rocco Semeraro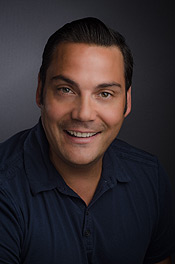 ES11 Web Development
Rocco Semeraro
Partner
p. 518.782.1111
f. 518.782.1212
email. ras@es11.com
web: www.es11.com
Rocco Semeraro founded ES11 Web Development in 1998 with the core belief of providing the best in website development services, backed by superior customer service.
Since then, over 300 local, regional and national customers have made the choice to use ES11 as their web development partner.
ES11 provides website development, content management, e-commerce, seo / sem, and web based application development for organizations of any size seeking an experienced web development firm that delivers results.
ES11 has been delivering results to the Albany - Schenectady - Troy - Saratoga Springs and greater Hudson Valley Region of New York.