Lutz, Selig & Zeronda, LLP - Christopher J. DiSiena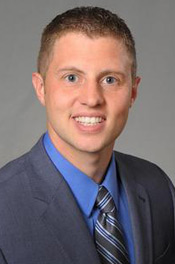 Lutz, Selig & Zeronda, LLP
Certified Public Accountants and Consultants

Christopher J. DiSiena, CPA
Supervisor
p. 518.783.7200
f. 518.783.7385
email. cdisiena@lutzseligzeronda.com
web: www.lutzseligzeronda.com
Chris DiSiena is an accounting supervisor and CPA with more than 8 years of consulting, accounting and tax experience. Chris strives to exceed every client's expectation through hard work and a tailored approach. He is a member of the American Institute of Certified Public Accountants.

Outside of work, Chris volunteers at the Quaker Springs Volunteer Fire Department, enjoys golfing, traveling and being outdoors.

Lutz, Selig & Zeronda offers a multitude of business advisory and financial services, in addition to typical accounting services. Business evaluations, employee benefit plan audit and consulting, and merger and acquisition analysis are a few additional services the firm provides. Your needs are our priority.